Compliance isn't just about passing audits; it forms the core of your relationships with customers, stakeholders, and collaborators. As a CISO, GRC professional, or a Security Engineer, you're all too familiar with the challenges: complex regulations, resource constraints, and a perpetually changing threat landscape.
With Mondoo Compliance Hub, we're transforming the complex, often daunting challenges of compliance management into a straightforward, user-friendly process that solidifies trust in your business.
Boost Efficiency with Automation: Reinventing Your Compliance Process
With Mondoo Compliance Hub you gain efficiency into your compliance process. Our automated evidence collection reaches every corner of your digital landscape. Whether it's cloud services, SaaS platforms, or device endpoints, if it has an API or we can run a client on it, we can extract crucial configuration data. We offer you a comprehensive, real-time compliance check without any manual labor.
Our powerful query engine goes to work, scooping up your IT compliance data from each and every one of your digital assets. It then aggregates all the information in one accessible location. This replaces the slow, error-prone process of logging into each system individually and taking screenshots of compliance evidence.
Moreover, our out-of-the-box policies save you from starting from scratch. Instead, you're leveraging a ready-made framework that continuously gathers compliance evidence for you.
Now, your team can focus on strategic compliance decisions instead of mundane tasks like evidence collection. The result? You save time, resources, and budget.
Single Source of Compliance Truth: Enhanced Visibility and Control
Think of Mondoo Compliance Hub as your 'easy button' for compliance. Our unified platform gives you a consolidated view of all your assets—from workstations to cloud, SaaS, and Kubernetes. Plus, we support a wide variety of compliance frameworks like SOC 2 Type 2, PCI DSS, CIS controls, BSI C5:2020, ISO 27001, and NIS, with more on the way.
When we say "support" we mean that we've set up a ready-to-use compliance landscape for you. Mondoo comes pre-equipped with these frameworks, complete with mappings from framework controls to continuous checks in your environment.
Adaptive Compliance: Meeting Your Evolving Needs
The Mondoo Compliance Hub pushes you forward from a reactive approach to a proactive strategy. We facilitate your transition from periodic to continuous compliance, linking your security policies right to compliance frameworks. And we understand that reaching 100% compliance isn't always immediately feasible. That's why we've equipped Mondoo with a unique exception management feature so you can:
Create exceptions directly in the hub and record rationales as part of the audit evidence. Forget manual compilations or formatting hassles—exceptions automatically become part of your compliance report.
Snooze non-urgent issues with Mondoo, allowing your team to prioritize effectively.
These features transform compliance management into an organized, efficient, and manageable process.
Smooth Audits and Seamless Integrations
Mondoo turns the audit process from a sporadic event to a continuous practice. At any moment, you can view a dashboard displaying your entire infrastructure's compliance status. Plus, our upcoming integrations with popular platforms like Vanta and Strata further enhance your compliance management experience.
Embark On Your Compliance Journey with Mondoo Compliance Hub
When you choose Mondoo, you gain more than a tool; you acquire a strategic partner for your compliance journey. Discover how our Enterprise edition can transform your compliance process. Contact us today for a personalized demo, and gain access to Mondoo's expert insights and features.

Join our growing community of satisfied customers — we can't wait to welcome you and show you the power of Mondoo Compliance Hub!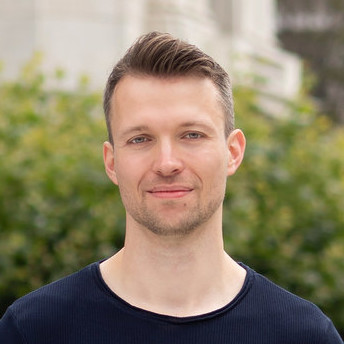 Dominik Richter
Dom is a founder, coder, and hacker and one of the creators of Mondoo. He helped shape the DevOps and security space with projects like InSpec and Dev-Sec.io. Dom worked in security and automation at companies like Google, Chef, and Deutsche Telekom. Beyond his work, he loves to dive deep into hacker and nerd culture, science and the mind, and making colorful pasta from scratch.