Are you looking to improve your organization's security posture? Look no further than extensible security posture management (xSPM).
xSPM is a set of practices and open-source tools that help organizations ensure the security and compliance of their complete infrastructure, including on-premises, cloud, and SaaS services. It involves automated and continuous monitoring of an organization's entire infrastructure and applications, and the use of data to identify and mitigate potential security threats, vulnerabilities, and misconfigurations across the infrastructure layers.
Benefits of xSPM
Traditional security tools and approaches are designed to protect on-premises data centers and endpoints, but they do not support cloud-native applications or services. Meanwhile, cloud security tools are not designed for on-premises applications and SaaS services. This results in a fragmented view of the infrastructure. With an xSPM solution, organizations can collect data and monitor the complete infrastructure stack for security and compliance.
Components of xSPM
An xSPM solution typically consists of the following components:
Cloud-Native Application Protection (CNAPP)
Cloud Security Posture Management (CSPM)
Cloud Workload Protection Platforms (CWPP)
Cloud Infrastructure Entitlement Management (CIEM)
Kubernetes Security Posture Management (KSPM)
SaaS Security Posture Management (SSPM)
Edge computing security posture management (ECSPM)
Importance of xSPM Components
Each of these components plays a crucial role in ensuring the security and compliance of your organization's complete infrastructure. For example, CSPM is an automated security solution that manages the monitoring, identification, alerting, and remediation of compliance risks and misconfigurations in cloud environments such as AWS, Azure, and GCP. CWPP provides consistent control and visibility for physical machines, virtual machines, containers, and serverless workloads, wherever they reside. Lastly, KSPM uses security automation tools to detect and fix security and compliance issues in any Kubernetes component.
Conclusion
xSPM is a comprehensive solution that helps organizations ensure the security and compliance of their complete infrastructure. By implementing xSPM, organizations can detect configuration drifts and minimize the risk of data breaches. It's a must-have for organizations that are looking to improve their overall security posture.
Additional resources
If you're looking to improve your organization's security posture, don't miss our latest white paper "Building a Better Security Posture with Extensible Security Posture Management". By downloading this white paper, you'll learn about the benefits of xSPM, including:
How xSPM can help protect your organization from ransomware attacks
The importance of a strong security posture for compliance
How xSPM can improve operational efficiency and reduce costs
Download our white paper now and discover how xSPM can help you build a stronger, more secure organization. With xSPM, you'll be able to better protect your organization from cyber threats, meet compliance requirements, and improve operational efficiency.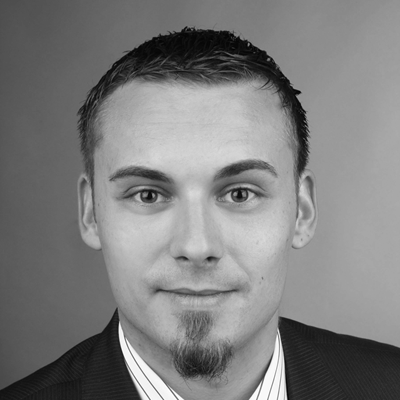 Patrick Münch
Chief Information Security Officer (CISO) at Mondoo, Patrick is highly skilled at protecting and hacking every system he gets his hands on. He built a successful penetration testing and incident response team at SVA GmbH, their goal to increase the security level of companies and limit the impact of ransomware attacks. Now, as part of the Mondoo team, Patrick can help protect far more organizations from cybersecurity threats.