As organizations navigate the ever-evolving digital landscape, managing security risks and demonstrating progress toward security and compliance goals has become increasingly challenging. That's where Mondoo's Risk Actions comes in. It's a tailored capability designed for CISOs and CTOs, empowering their team to prioritize, manage, and remediate security risks effectively. Integrated seamlessly with the DevSecOps workflow, Mondoo Risk Actions ensures a secure and compliant infrastructure while setting quantitative goals, measuring progress, and showcasing success across the entire organization.
Solving the Challenges of Modern Enterprises
Mondoo Risk Actions offers a range of features specifically crafted to meet the needs of security professionals:
Risk-based prioritization of security work:

By identifying and prioritizing risks, Risk Actions enables your security team to focus on addressing the most critical vulnerabilities and compliance issues. This approach ensures optimal resource allocation, allowing your team to efficiently reduce risks and enhance overall security posture.

Continuous real-time assessment and correlation:

Risk Actions constantly monitors and assesses your organization's infrastructure, providing a comprehensive and up-to-date overview. This empowers security professionals to make informed decisions based on accurate, real-time data, ensuring that your security measures are continuously aligned with the evolving threat landscape.

Compliance readiness:

Risk Actions empowers your organization to achieve compliance readiness at any time by providing comprehensive proof for compliance status. Plan and track progress towards meeting industry standards such as SOC2, PCI-DSS, BSI, and ISO 27001, ensuring that your organization is prepared for audits and meets compliance requirements.

Quantitative goal setting and progress tracking:

Risk Actions allows security teams to establish measurable goals, track progress over time, and demonstrate security success.
Mondoo Risk Actions: A comprehensive risk management solution
The Tangible Benefits: Security, Continuity, Synergy, and Demonstrable Success
Mondoo Risk Actions brings several advantages for CISOs and CTOs:
Improved security posture:

Effective identification, prioritization, and remediation of security issues contribute to strengthening your organization's security posture.

Enhanced business continuity:

Focusing on business-critical infrastructure, Risk Actions helps organizations maintain resilience against ever-evolving threats.

Streamlined DevSecOps workflow:

Risk Actions facilitates collaboration between development and security teams, ensuring early and continuous integration of security requirements into the development pipeline, promoting security-aware development practices, and improving security posture.

Showcasing security success:

Risk Actions enables CISOs to quantitatively demonstrate progress and achievements, showcasing the effectiveness of their security strategies to stakeholders.
Embrace Mondoo Risk Actions: Elevate Your Organization's Cybersecurity
Considering the complex and rapidly changing cybersecurity landscape, adopting innovative tools like Mondoo Risk Actions is crucial for organizations looking to maintain a robust security posture.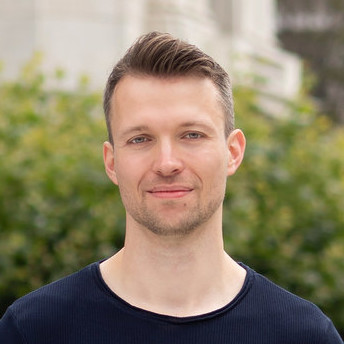 Dominik Richter
Dom is a founder, coder, and hacker and one of the creators of Mondoo. He helped shape the DevOps and security space with projects like InSpec and Dev-Sec.io. Dom worked in security and automation at companies like Google, Chef, and Deutsche Telekom. Beyond his work, he loves to dive deep into hacker and nerd culture, science and the mind, and making colorful pasta from scratch.