If you're in a highly regulated industry like healthcare, government or finance, data privacy protection is a top priority. This is why I'm excited to share that Mondoo has announced the launch of its new cloud-based enterprise solution. It combines the power of our SaaS platform with the added convenience of a dedicated environment to give enhanced security, privacy, and scalability for large enterprises.
Mondoo Enterprise Cloud is ideal for organizations operating in both the US and EU. It is perfect for companies looking to comply with stringent data privacy regulations like GDPR while still enjoying the benefits of a cloud-based platform.
Key Benefits of Mondoo Enterprise Cloud
Mondoo Enterprise Cloud offers an array of benefits that will come in handy for businesses looking to consolidate their security posture management tool footprint into one platform. Here are some of the main benefits of Mondoo Enterprise Cloud:
Private: Run your own dedicated environment on Google Cloud Platform (GCP), Amazon Web Services (AWS), or Azure
Secure: Benefit from enterprise-level security and compliance controls, including Open ID Connect
Support: Enjoy regular product and security updates, managed by Mondoo, and dedicated support
Cost Savings: Consolidate your security posture management tool footprint into one platform
Full Suite of Features
Mondoo Enterprise Cloud offers the full suite of features found in the Mondoo SaaS Platform. These include:
Comprehensive Coverage: Meets the requirements of CNAPP, CSPM, CWPP, CIEM, ECSPM, NSPM, SSPM, KSPM, and ESPM
Certified Policies: Adheres to industry benchmarks from CIS, BSI, NIST, and NSA
Integrations: Seamlessly integrates with a wide range of enterprise tools and platforms, including VMware, Kubernetes, GitHub, GitLab, Okta, Microsoft 365, Google Workspaces, Slack Enterprise Grid, Windows, macOS, Linux, as well as CI/CD build pipelines and cloud environments like AWS, GCP, and Azure
Schedule a Demo Today
Mondoo is a powerful security, compliance, and asset inventory tool that helps businesses identify vulnerabilities, track lost assets, and ensure policy compliance across their entire infrastructure. Its extensible security posture management (xSPM) platform is built on open source components like cnquery and cnspec, giving customers complete transparency and control over how their data is processed. With Mondoo, you can easily integrate security into your developer workflows and protect your organization's assets while minimizing the risk of security incidents.
If you're interested in learning more about Mondoo Enterprise Cloud, schedule a demo here.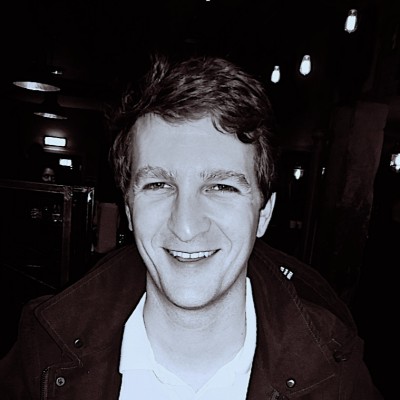 Christoph Hartmann
Christoph Hartmann, co-founder and CTO at Mondoo, wants to make the world more secure. He's long been a leader in security engineering and DevOps, creating widely adopted solutions like Dev-Sec.io and InSpec. For fun, he builds everything from custom operating systems to autonomous Lego Mindstorm robots.