Mondoo enhances its Kubernetes Security Posture Management (KSPM) solution to address the growing security challenges in cloud-based Kubernetes environments. As Kubernetes deployments increase, so does the risk of attacks on Kubernetes infrastructure. Adopting a robust, multi-layered approach to Kubernetes security is crucial. Mondoo's unified policy-as-code engine makes it the only tool capable of securing all aspects of Kubernetes security.
Enhance Your Kubernetes Security with KSPM

Mondoo's KSPM provides a comprehensive, multi-layered solution to inspect and protect all aspects of Kubernetes clusters. It covers all critical areas for security, offering best practices and tools to secure your Kubernetes clusters.
Secure Your Kubernetes Infrastructure: Exciting New Developments
Mondoo has enhanced the KSPM experience by introducing features and capabilities that strengthen your Kubernetes security:
Application Container: Gain increased visibility into container health by quickly detecting end-of-life (EOL) container operating systems and vulnerabilities (CVE) with advanced platform support. Dig deep into container content to expose not just operating system packages, but now application dependencies as well.
Workload and Cluster Security: Upgrade your cluster workload security with updated and certified CIS policies for Kubernetes 1.24/1.25, as well as Amazon Web Services EKS, Azure AKS, and Google Cloud Platform GKE. These new policies extend security into the control plane to enhance overall security, particularly in cloud Kubernetes environments. Expand the protection of workloads with the detection of ephemeral containers connected to pods for debugging purposes. Fortify cluster network flows with support for Kubernetes Ingress and automatic detection of insecure or expiring TLS configurations. The innovative namespace filtering feature allows you to scan specific namespaces while bypassing irrelevant ones.
Cluster Node Security: Protect the nodes that drive your clusters with updated CIS policies for the latest releases of Red Hat Linux, AlmaLinux, SUSE Linux Enterprise Server, Rocky Linux, CentOS, Amazon Linux, Debian, Oracle Linux, and Ubuntu. Identify EOL distributions and critical CVEs more rapidly than ever, thanks to enhanced platform and package inspection support.
Cloud Security: Enjoy expanded Cloud Security Posture Management (CSPM) capabilities for AWS ECR (Elastic Container Registry) infrastructure, ensuring continuous scanning to keep your assets secure. Configure agentless continuous scanning for AWS, GCP, and Azure services without installing anything. Stay up-to-date with the latest AWS, Azure, and GCP CIS benchmarks, and create custom security policies tailored to your specific needs with over 100 new cloud MQL resources at your fingertips.
Experience Mondoo's KSPM Advantage
Elevate Your Security Posture: Enhance your organization's Kubernetes security with Mondoo's full-stack solution. Gain complete visibility across your entire cluster, ensuring a holistic approach to securing both cloud-based and on-premises Kubernetes deployments with our KSPM offering.
Compliance Confidence: Trust Mondoo's ready-to-implement repository of best practices and industry standards to ensure compliance with CIS and other critical benchmarks for Kubernetes clusters. Rapidly identify and address misconfigurations and vulnerabilities through our user-friendly checks and query packs.
Proactive Risk Management: Secure all Kubernetes workloads using Mondoo's versatile, multi-cloud Kubernetes and container security features. Continuously scan your K8s environment and conveniently manage assets such as workloads, identities, data, networks, and Kubernetes clusters with our integrated Asset Intelligence capability.
Empowered Collaboration: Unify platform and security engineers to protect Kubernetes clusters with Mondoo's automated security and threat detection, from build through runtime. Seamlessly integrate Mondoo into your existing workflow for enhanced team synergy.

Mondoo's KSPM offers organizations an unparalleled level of security coverage for their Kubernetes environments, allowing them to maintain compliance and robust security without compromising operational efficiency.
Witness Mondoo in action. Book a demo with us to explore its potential for your organization.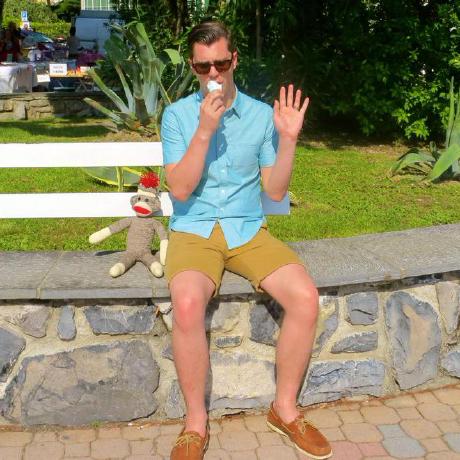 Tim Smith
Tim Smith is a Product Manager at Mondoo. He's been working in web operations and software development roles since 2007, port scanning class As since 1994, and downloaded his first Linux distro on a 14.4 modem. He most recently held positions at Limelight Networks, Cozy Co, and Chef Software.